Video editing for corporate marketing, training, and communications videos are created weekly through Action Video Service. We also offer video editing of family video projects and also work extensively with legal firms editing depositions for attorneys. Using Adobe Premiere and other programs, our professional editors can help shape your project. Give us a call at (972) 437-2021 to talk about your video editing needs and we'll see if we can help you!
All edits REQUIRE our Editing Log Sheet. Rates range from $75-125 per hour depending on your source content. Ultimately, the more organized you are with your project, the more efficient we can be with your editing project (thus saving you money!)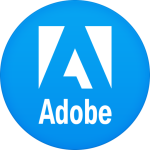 Many clients opt to first have their videos transferred to DVD.  Once this is done, then you can create a video log sheet from the digital counters displayed from the disc.