Home movie film transfers, VHS to DVD video conversions, slide/photo scanning, video editing, and duplications are just some of the services offered at Action Video Service in Richardson, Texas, but at the heart of the company are real and genuinely friendly people.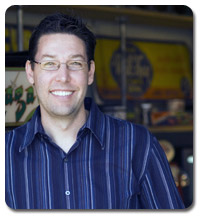 Lance Gray, CEO, leads the team in a beautiful and upscale retail location in a tight knit community just north of downtown Dallas. With a background in Advertising Art and a BBA in Marketing Management, Lance brings the cutting edge graphics flair and management skills to the group. Since 1994, Lance has toured the country speaking to thousands of videographers, designers, and production company owners helping them to push the creative envelope within the multimedia industry.
The amazing team at Action Video Service also consists of Lee Smith, Kim Parton, and Nigel Parton. The unique skill sets of each individual help to create, design, duplicate, transfer, and develop thousands of projects for numerous families and Fortune 500 companies around the country every year.
"My goal is to create an environment that delivers exactly what the client needs as well as giving them a friendly company they can rely on" Gray says. "I grew up just down the road in Plano and for years, we were involved in high level corporate video production winning numerous industry awards. We've now re-tooled and re-focused our energies to help preserve the memories of days gone by for a more consumer-oriented market, but we still deliver numerous projects for large companies every month as well! It's pretty simple…we love our clients, the business, and ultimately the way we make people feel as they trust us with their precious memories.  It's all apart of giving back to your local community through the preservation of their memories!"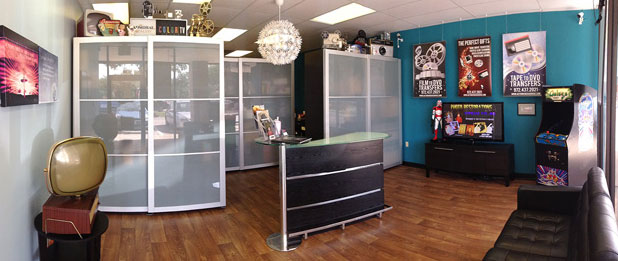 Alright…so the owner never really grew up, so he decided to bring his toys to the shop!  Stop by any time to try your hand on our original GALAGA machine.  Actually, to tempt you even more…Lance actually had it modified so it plays some 50+ arcade classics such as Donkey Kong, Ms Pac-Man, Frogger, Centipede, Dig Dug and so much more!  Free play…you know you want to!