Digital scanning of 8mm & 16mm film of your home movies is a process we handle every single day inside our studio in Richardson, Texas. We can transfer all your Regular 8mm, Super 8 movies, or 16mm film to digital formats to preserve your family memories for generations!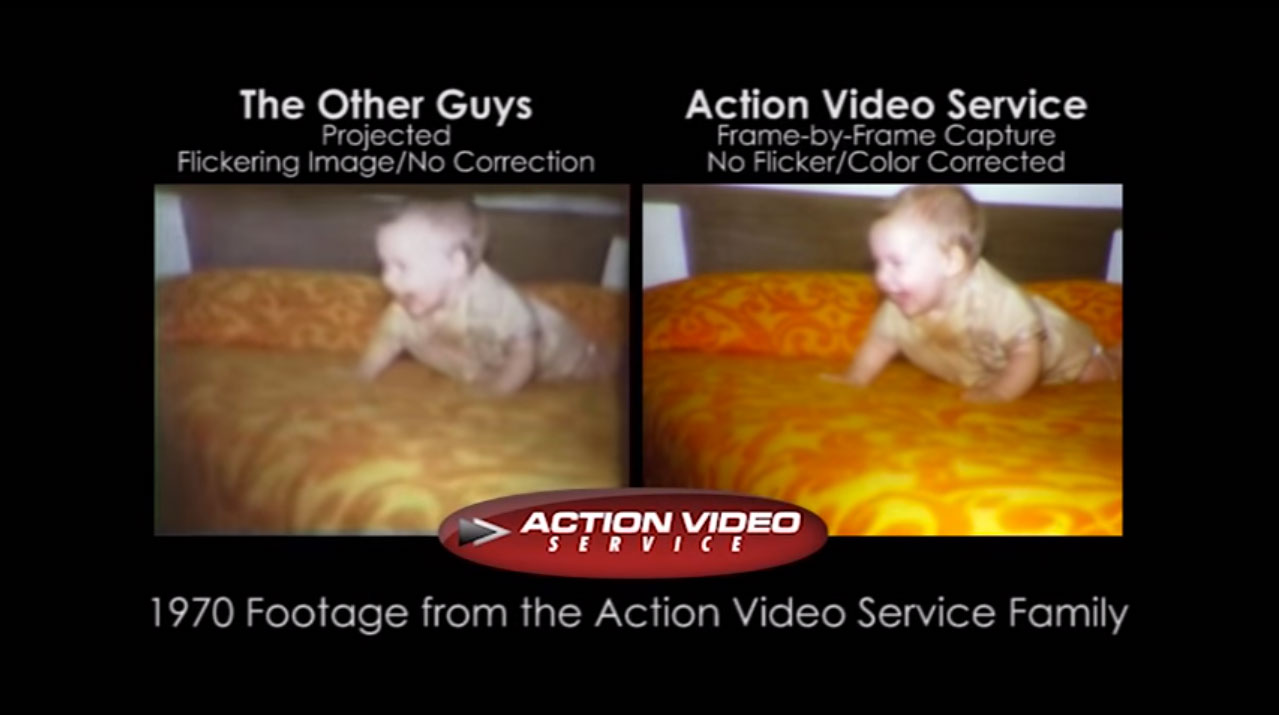 Why Wait Months for Your Film Transfer?
Our competitors can take 2-4 MONTHS to turn around what we often can do in days! Why? Because MOST local companies DON'T transfer film in their studio (honestly, they ship it across the country or over seas) and if they do, most don't transfer with high quality equipment or have the staff to process large (or even small) orders efficiently. We've gained the trust and confidence of thousands of clients with a quick turn and high quality standards in our clean, professional, retail studio. Give us a try with your 8mm, Super8, or 16mm Film to DVD transfer orders.